your morning motivation
Bodyclock Glow 150 is an alarm clock that mimics the light and
color of a real sunrise to wake you up gradually and more
effectively. By the time you open your eyes, you're awake, alert and
feeling ready for the day ahead.
The best way to wake up
Wake up naturally with sunrise for better mood, energy and motivation
Better sleep hygiene
Establish a healthy screen-free routines - no need for your phone to wake up with or tell time
Evening wind-down
Fall asleep easier with sunset and soothing sounds, such as rainfall, tropical birds or crickets
Optimized for sleep
LEDs with reduced-blue light content help create an environment where sleep comes easily
the most natural wake-up call
No more jarring alarm sounds or scrolling your phone first thing!
Wake up with light alone, or add one of the 10 wake-up sounds,
from birdsong and waterfall to white noise or... purring kittens.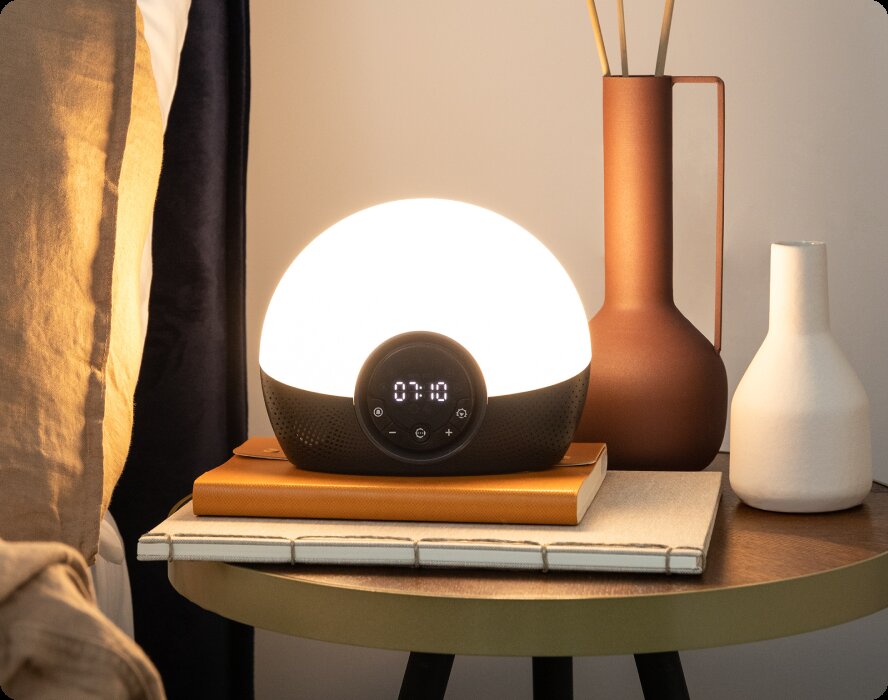 All-in-one bedside lamp + alarm clock
With fully adjustable bedroom lighting, bright for reading or a
relaxing soft hue, Glow 150 makes for a perfect all-in-one bedside
lamp and an alarm clock. Set your daily alarm to a similar time
everyday for a healthy sleep/wake cycle.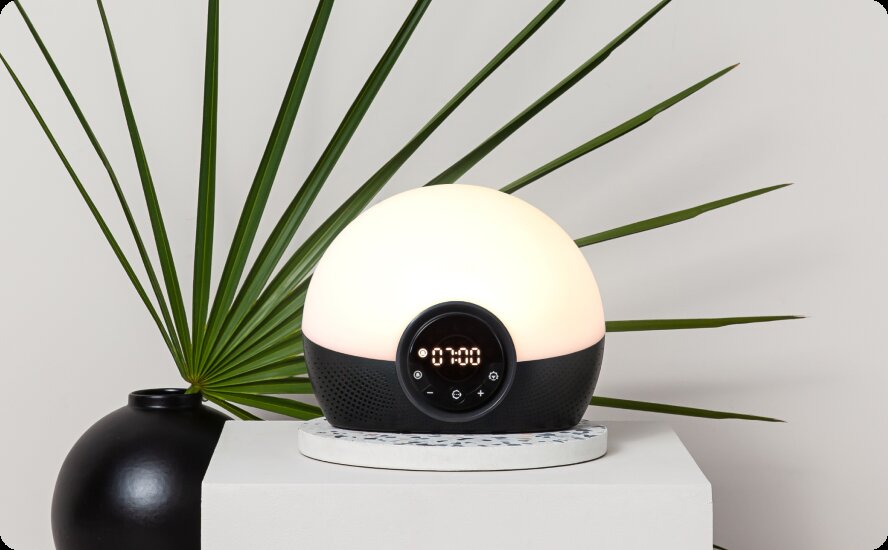 not just a pretty light
Clever *and* beautiful, Glow 150 makes it easy to kick the habit of
using your smatphone in bed, and establish a sleep-optimized
bedtime routine instead.

When you're ready to sleep, a fading sunset can help you relax
and unwind. Meanwhile, the light-sensitive display fades to low
or switches off completely, minimising unnecessary stimulation.