Sunrise Alarm is a wake-up light that simulates a sunrise to help you rouse from sleep naturally.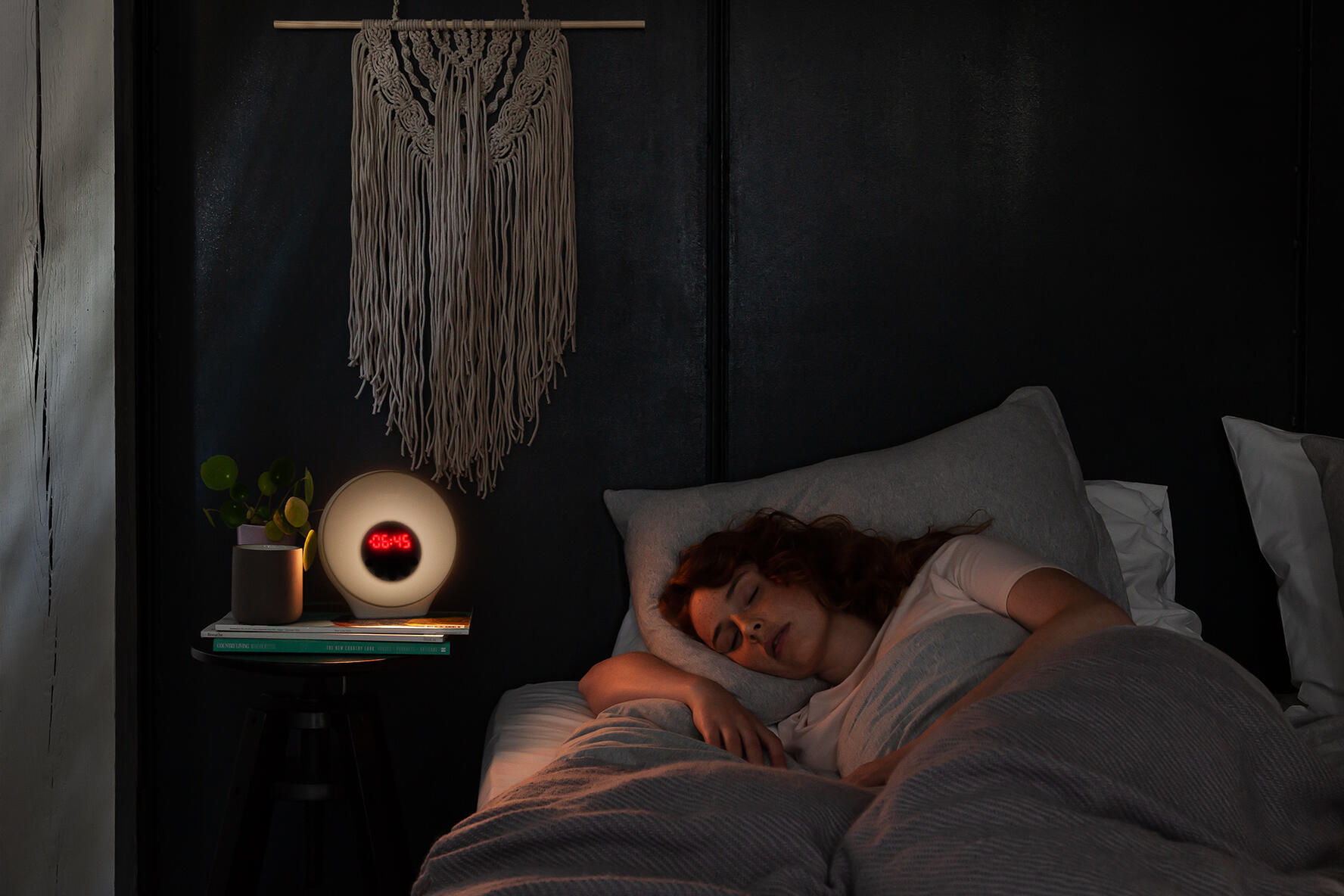 The sunrise starts 30 minutes before your alarm time and slowly brightens over half an hour to wake you gently. The display can be switched to low or off if you prefer.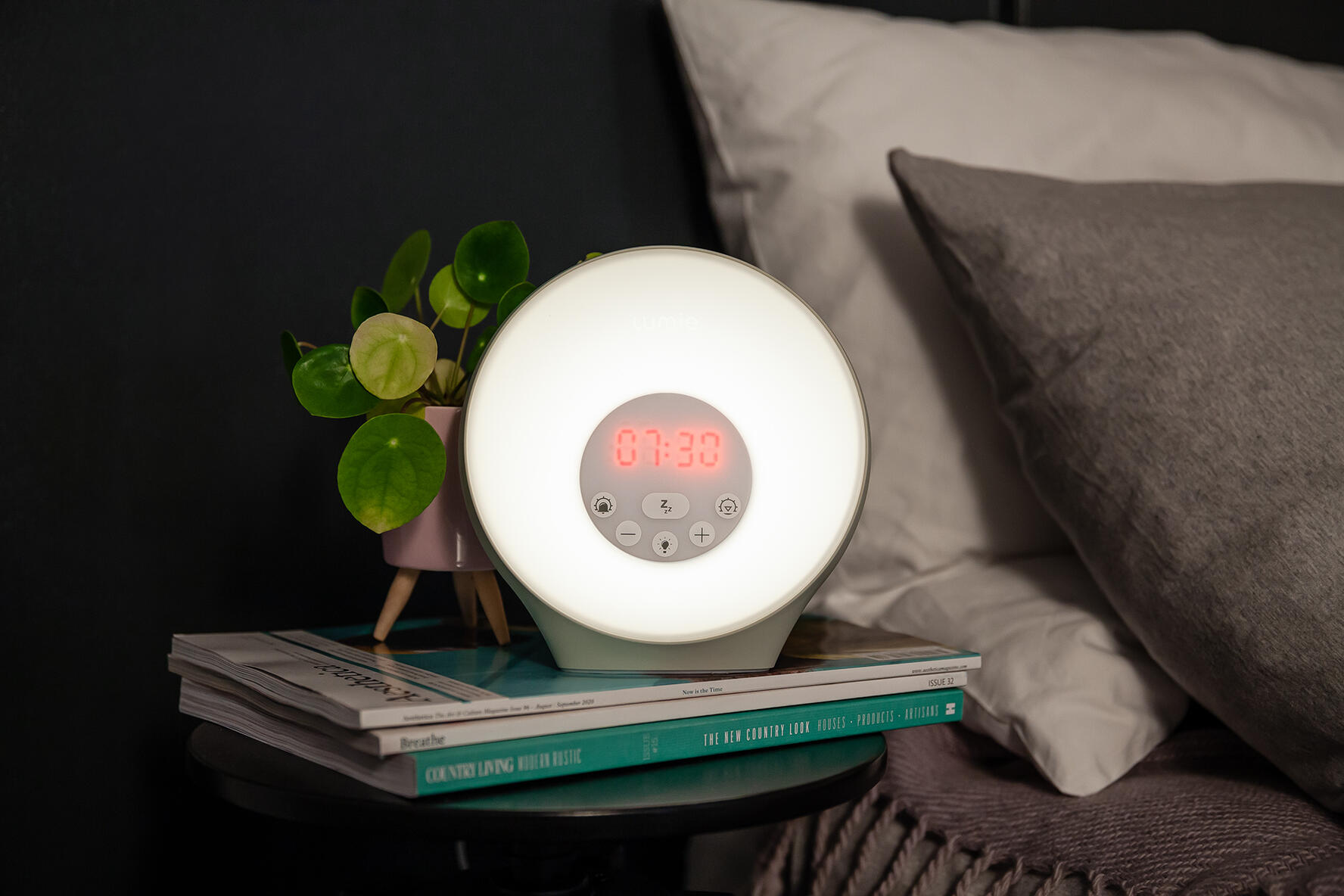 If you like the reassurance of an audio alarm, Sunrise Alarm has an optional alarm beep or a choice of 5 natural sounds, including birdsong and a purring kitten.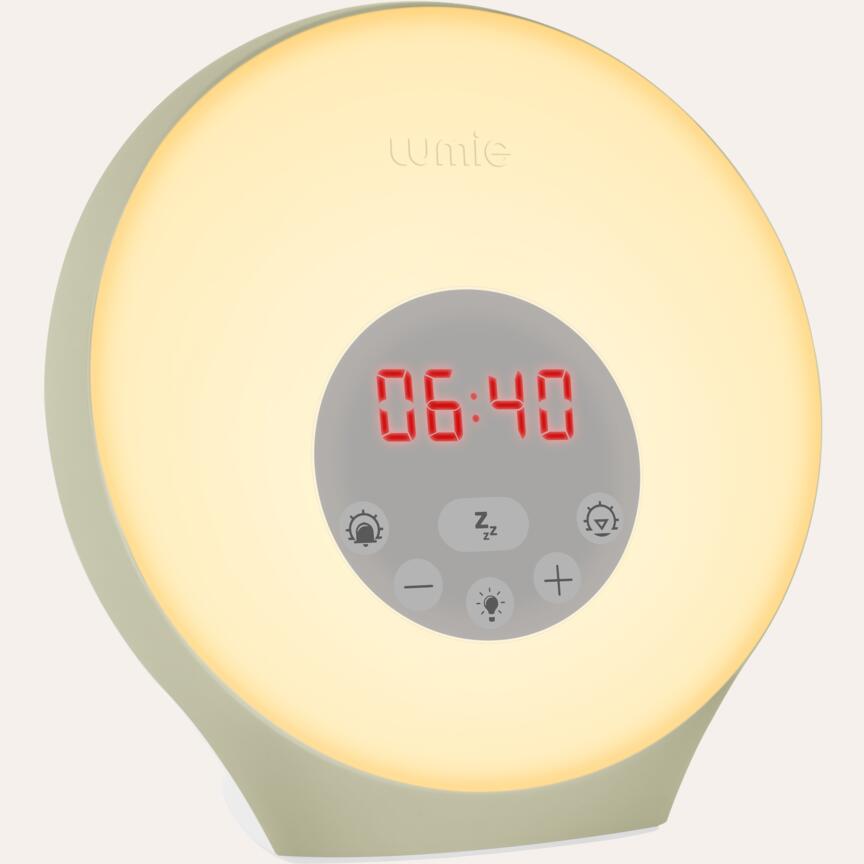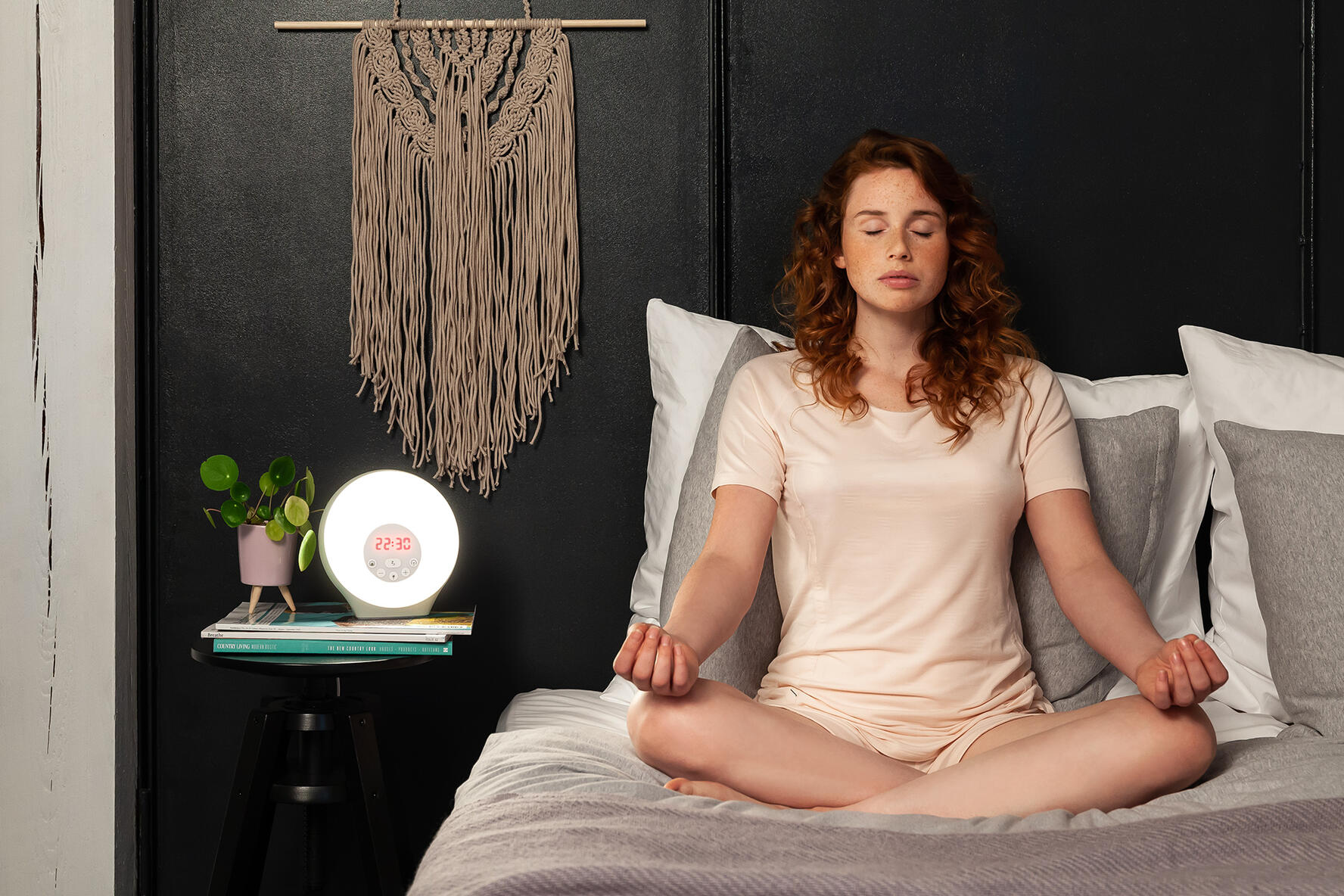 Sunrise Alarm has 10 light levels for use as a dimmable bedside light as well as coloured mood lighting. Choose one colour or cycle slowly through the full sequence.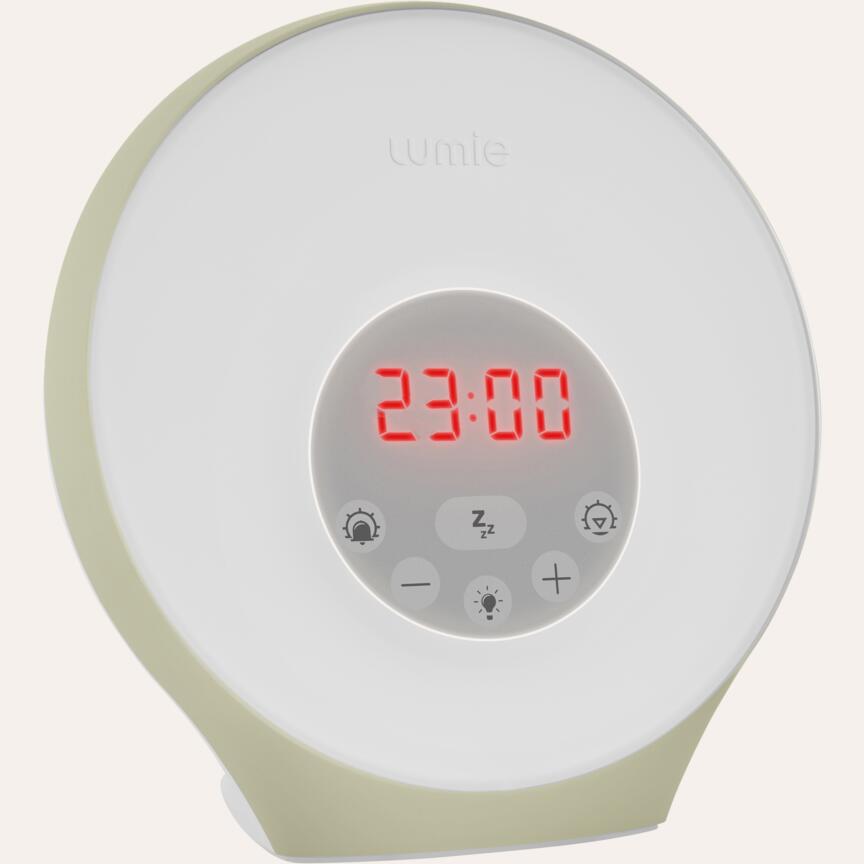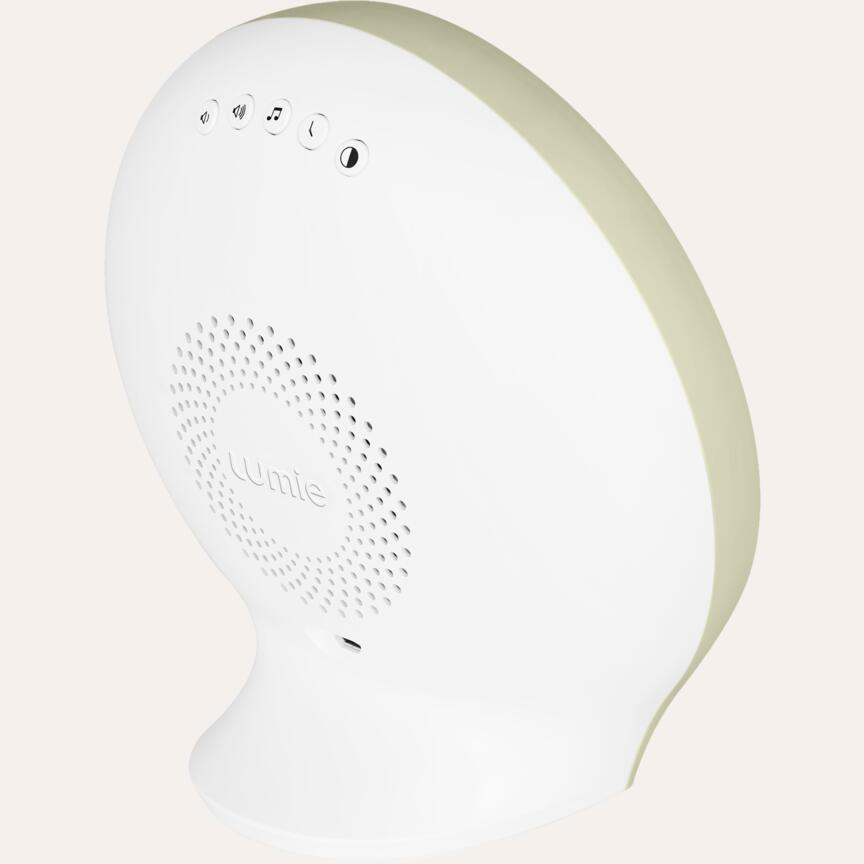 Refurbished products are generally returns that have been tested and repackaged here at Lumie. There may be very minor signs of use (e.g. light scratch to the product, damage to packaging) though often they are as good as new. Usual 3-year warranty and 45-day trial applies.
Sunrise Alarm (Refurbished)
30 minutes sunrise and sunset duration; coloured mood lighting and 5 wake sounds
Gift message can be added
1–2 working days — £7.80
2–3 working days — £4.20